A Hello Kitty Castle! Click the link below the picture to see the rest of the house.
http://www.gizmodiva.com/other_stuff/hello_kitty_castle_opens_in_shanghai.php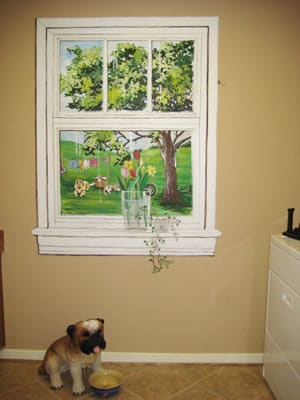 I love the idea of painting a window onto your wall!
This closet belongs to the famous little Lolita whose mom remakes dresses into her size. Here is her blog:
http://www.mng.ameba.jp/blog/
These are two shots of Maki from Angelic Pretty's room, at two different points in time.
Misako Aoki in her bedroom:
Mio of Pastel Raindrops's room, with link to her blog post about her room with many more pictures: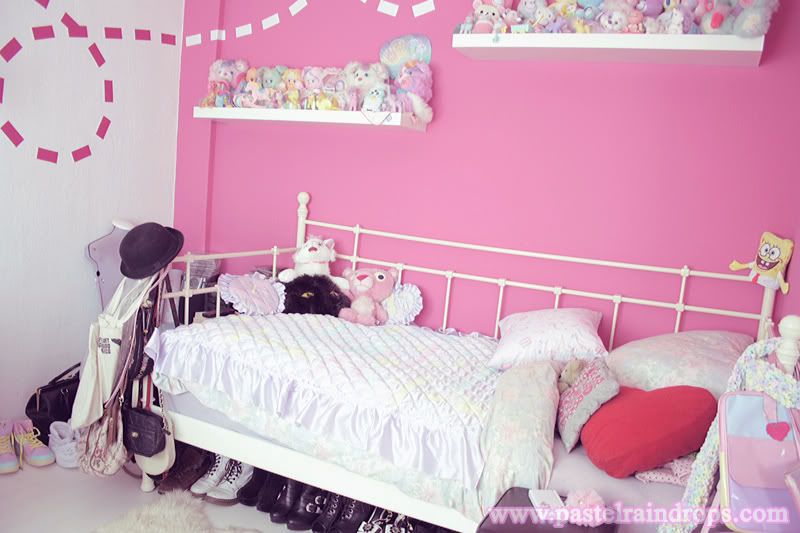 http://www.pastelraindrops.com/2011/08/welcome-in-my-kitsch-kingdom.html
That's all I have, hope you all enjoyed it! :3
I love the idea of this community, and hope to see more entries soon. If these pictures are too big, let me know and I'll resize them.